ibis

budget

Augsburg City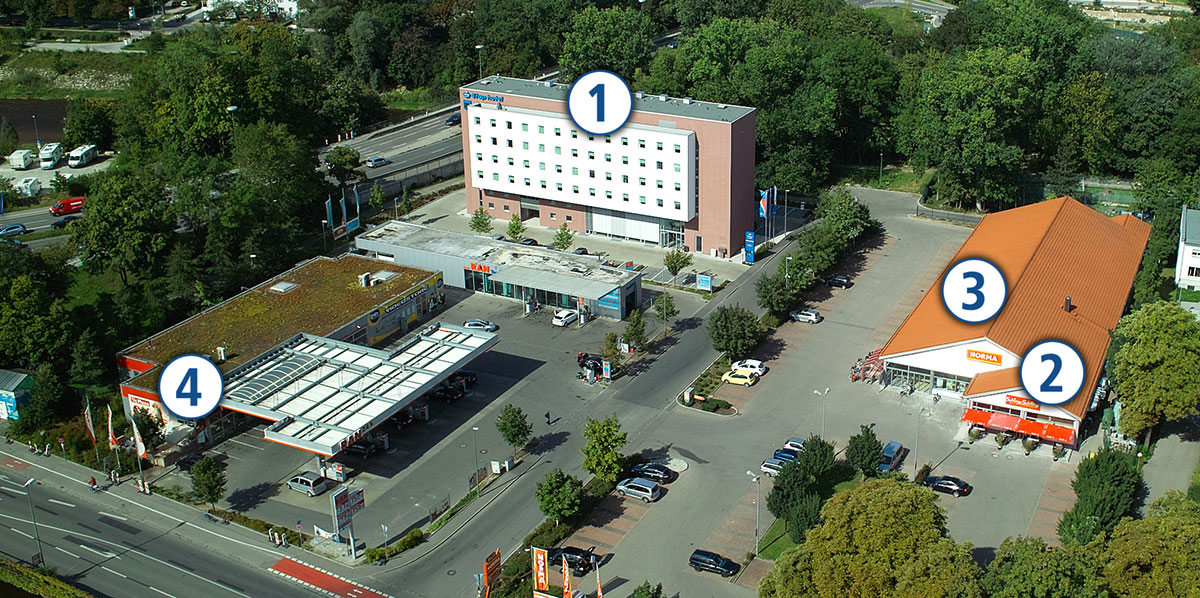 (1) ibis budget Augsburg City
(2) Asia Restaurant Nihao 1 | www.nihao1.de
(3) NORMA minimarket
(4) Restaurant Fischerstuben | www.restaurant-fischerstuben.de
(5) Pizza Service (pizza bob)

Eating out in the neighbourhood
You can find well-presented German and international cuisine in the Restaurant Fischerstuben on the banks of the Wertach, just 300 meters from our hotel. You can enjoy fish and meat specialities, as well as vegetarian dishes and salads in the parlour, the sun room or in good weather on the terrace overlooking the Wertach. For more information please visit www.restaurant-fischerstuben.de.

Restaurant Fischerstuben
Shopping in the neighbourhood
In the immediate neighbourhood of the hotel there is a 24-hour petrol station offering a large shop and a 24-hour pizza service.
The NORMA minimarket just 50 meters away is open from 8 am and 8 pm, offering everything you will need.
Our breakfast room
To give your day a good start, we have designed the breakfast room to make you feel relaxed. It has 46 places, is brightly lit and the ceiling height of 5.60 meters creates a spacious, comfortable atmosphere.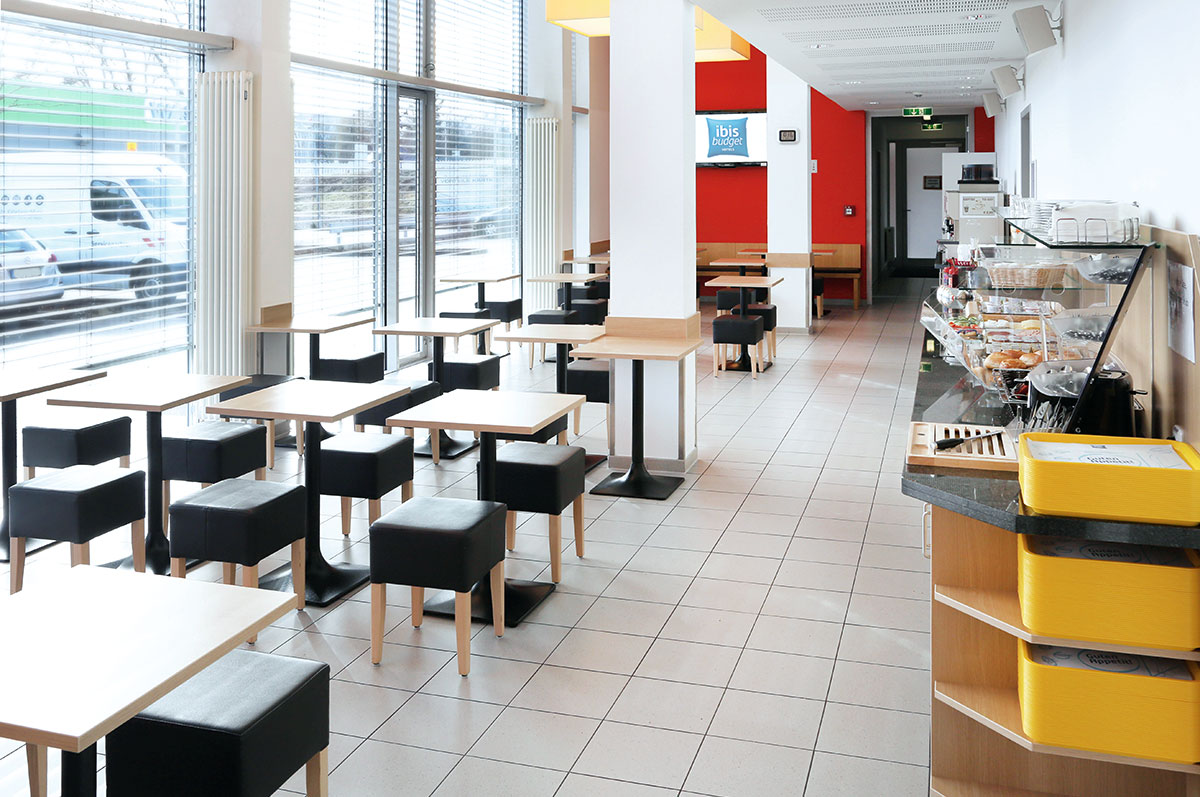 Breakfast buffet
Help yourself to our extensive breakfast buffet – for 7,50 Euro you can eat and drink as much as you want.
Breakfast times: Monday to Saturday from 6.30 am to 10 am. Sundays and Public Holidays from 7.30 am to 10.30 am.
Drinks and snacks available around the clock
In the hotel lobby you will find several vending machines offering a wide range of snacks and drinks.